Gulf Shores, Alabama
I am going camping this weekend with my boyfriend at Gulf State Park. Nous allons manger des fruit de mer et nager. (We are going to eat some seafood and swim. [The great things about foreign langages is learning travel speak first; it makes tripping so exotic.]) Eating at Sea 'n Suds is going to be rad, a staple of Gulf Shores vacations. I haven't been in two summers. This is the beach my family always returns to. I know all the best places to visit, but as we'll only be staying two nights I know we won't get into much. I haven't packed any of my stuff, but my car is crammed full of beach chairs, wild kites (one from Walgreens titled "Baby Bat," a very abstract color block version of a bat, and the other from Academy Sports featuring a wizard in a purple robe and hat, weilding a wand atop a flying dragon), a big umbrella, bottled water, a blanket, and towels. I can't find my pink heart shades, so I'm going to pick up some new ones and maybe a big floppy hat after work. Look for me here: http://www.bamabeachcams.com/
graphic novels
Today I read
Hey, Wait...
by Norweigan artist
Jason
. A quote on the back said it would "utterly break [my] heart" and that it is "one of the most emotionally gripping graphic novels ever created," but I would only classify it as lightweight harsh.
Here is a good Time review
that is a good sum up without giving too much away, but spoiling the big pictures.
I am almost finished with
The Extended Dream of Mr. D
by Spanish author Max and put out through Drawn and Quarterly. I will review that tomorrow. I have about 20 comic books and graphic novels to sift through from Lance. I think I will talk about them all on here.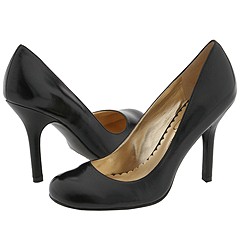 High Heels
I have bought two pairs in the last month. I have always stayed away from them because of the comfort issue. Since I started a new job three weeks ago, I've been wearing them and it is not so bad. I'm ready to catch up with the rest of the women in the world. The only problem is having sweaty summer feet which causes a Slip 'n Slide Effect which crushes my toes under my weight. But I think they're a simply way to dress (or sex) up any outfit. I went wedge shopping yesterday, but was supremely underwhelmed.
Runner Up:
Praha, České republice
I meditate more and more everyday about my trip. I imagine the friends I will make, the food I will eat, the drinks I will share, the landscape I will take in, the European excursions, and the et ceteras I don't know about yet.